Bridal Services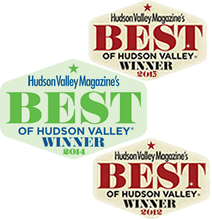 "I cannot thank you and your staff enough for accommodating me and my mom this past Saturday. My hair looked amazing…my mom even thought it looked better than on my own wedding day and make up for me and mom looked just as great!
Your staff did an excellent job at beautifying both of us. They were so friendly and easy to talk to. You really made us feel welcome from the moment we walked in…truly a wonderful experience.
My brother's wedding was lovely. He and Jen looked very happy that their special day had finally arrived.
Thank you for all you did to get us in on Saturday morning, and especially to your stylists for all their hard work…it is very much appreciated! Your salon is beautiful and I will definitely contact you again in the future.
Thank you Again!"
Linda
Come spend the first day of the rest of your life with us. Bring your bridal party for a relaxing and stress-free experience.
Our stylists are always on top of the latest trends and innovative creations.
Up Do
Bride, Bridal Party, Mother of Bride, Mother of the Groom and Flower Girl

Blow Out
Includes shampoo, blow out & curling or flat iron
Make-up Application
Includes foundation, eye shadow, liner, mascara & blush
(lipstick not included)
Eyelash Extensions
Single piece or individually applied (pricing below)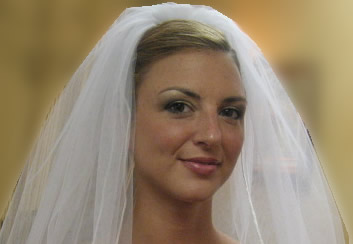 Bridal Party Prices
Updos
Bridal Hair- starting at $100.00
Bridesmaids Hair- $65.00 Half up $85.00 Full updo
Flower girl Hair- $40.00
Bridal party Blow outs- $50.00 & up
Additional $20.00 for hair extension applications
Makeup
Bridal Makeup- $85.00
Bridesmaid Makeup - $65.00
Airbrushing Makeup - $150.00 (please bring lipstick of your choice)
$10 extra for eyelash application
Trials
Hair - $75.00
- Includes: A 1 hour session w/2 different Hair Styles
Makeup - $50.00
- Includes: a 1/2 hour session
Hair & Makeup - $100.00
- Includes: a 1 - 1 1/2 hour session with makeup and 2 styles
Airbrushed Makeup - $95.00 (up to 1 hour session)
Hair & Airbrushed Makeup - $150.00
- Includes: a 1-2 hour session with 2 hair styles & makeup

TRAVEL FEE
Starting at - $100.00 (15 mile radius)