Bianca Minuta
Hair Stylist

Bianca Minuta worked at The Stylist's Chair for 5 Years. After which Bianca started as a color assistant at The Warren-Tricomi Salon, located in the Plaza Hotel, Manhattan, NY. While there , Bianca assisted Micheal Brimhall, Joel Warren and Allison Dalia. Over the past 4 years, while working for the Warren-Tricomi Salon, Bianca has had her work featured on many photo shoots, fashions shows and reality TV shows such as Jerseylicious, Kim and Courtney Take NY, The Betsey Johnson Fashion show in Manhattan, NY. She has helped work on celebrities such as Annalynne McCord from 90210, Top Model, Janice Dickenson, actress, Debra Jo Rupp from That 70's Show, actress, Emma Toberts, The Real House Wives of NY, Bon Jovi band member, David Bryan, America's Next Top Model winner- Caridde, and the cast of girls from the show Jerseylicious.
In 2009, Bianca collaborated with Micheal Brimhall and the Milboun Color Co. (they are the creators of the Japanese hair straightening product line), in Soho, Manhattan, helping them to formulate a new color line. In 2009, she taught color classes at the NYC Paul Mitchel Academy. Bianca has been invited back to O U Boces, where she earned her Cosmetology license, many times to speak at seminars and teach classes on coloring techniques as well.
In 2010 Bianca moved to The Warren-Tricomi location on the upper Eastside Madison Avenue location, where she was promoted to a Color Specialist and has done makeovers which have been featured in magazines such as More, Seventeen and Marie Claire. Bianca was featured and filmed for makeovers on The MTV Show, and NY One Show. She has worked on fashion shows for Young and NG Jewelry Design, at the Bodies Exhibit at the South Sreet Seaport Manhattan and The Douglas Hannan Fashion Show at The Plaza Hotel, 5th Ave., NY.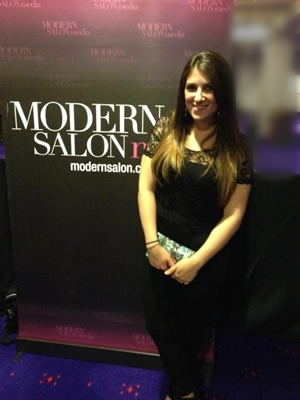 Along with all this, Bianca attends many hair shows to improve her knowledge of coloring, updos, cutting techniques and styling designs. She specializes in Hair Color, Baliage(Ombre) Highlighting Techniques, Makeup applications ( Editorial and Bridal) and Designer Blow Outs.
Bianca is now working on Monday, Wednesday and Thursdays at The Stylist's Chair. Also, she is taking Bridal Party Only appointments for Saturday and Sundays.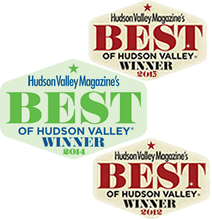 Brittany posted on The Stylist's Chair's timeline
"Thank you so much Bianca for an amazing experience at The Stylist's Chair. I am beyond happy right now! :)"